Archive for the 'Technik' Category
CROSSFADING FOR LAPTOPS
The *spark d-fuser lets you crossfade between laptops. Whether switching between presenters or pushing avant-garde pixels, hands-on control for mixing DVI, VGA and HDMI signals is now available in a compact and affordable package.
http://sparklive.net/dfuser/
ca. 1000€
TouchDesigner
TouchDesigner is a visual development platform that equips you with the tools you need to create stunning realtime projects and rich user experiences. Whether you're creating interactive media systems, architectural projections, live music visuals, or simply rapid-prototyping your latest creative impulse, TouchDesigner is the platform that can do it all.
HD RABBIT
This HD mixer finally brings VJ-ing and live HD visual mixing on the budget to practice. In visual productions you will run into a wide range of odd resolutions, different software and setups. The Rabbit offers a solution for all of this.
The HD Rabbit is a controller for the TvOne 1t-C2-750 scaler. Different from other controllers is the hands-on and customizable approach.
Defining your IN and OUT settings for pixel scaling and resolution outputs on two separate LCD screens will make video mixing on LED walls, double or triple wide setups and other non-standard outputs a quick and clear job. All other useful options of the scaler can be controlled via different presets. Use it as a down-to-basics A/B mixer, a battle mixer, a keyer, a color corrector, an effect rack, you decide. You can even create your own preferred control 'skin' and upload to the controller working offline.
The expanded option to output OSC commands to software or hardware of your choice can change your performance. With over 15 buttons and 3 knobs freely to assign, you can use the Rabbit as your final visual show controller. Control effects and change the BPM in your VJ software, set the stage lights to black out or go for full blinder, while at the same time seamlessly switching to another HD input. All from the same controller.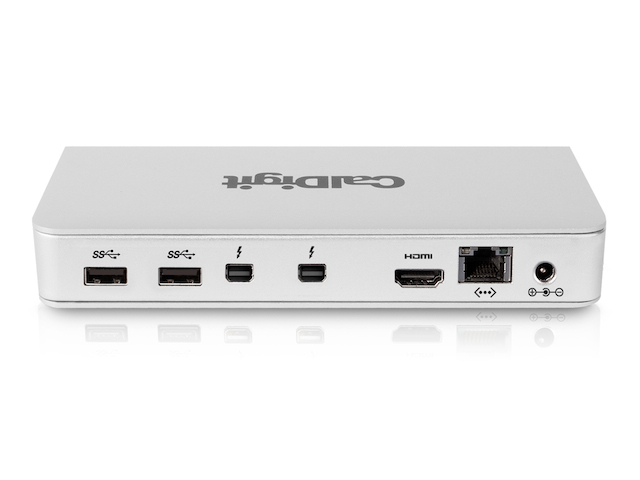 CalDigit Thunderbolt Station: Mehr Schnittstellen für das MacBook
Thunderbolt Station bietet drei USB-3.0-Ports, HDMI, Gigabit-Ethernet und Audio In/Out an. Der HDMI-Port unterstützt eine Auflösung von maximal 2560×1600 und die Wiedergabe von HDCP-geschützten Videos. Die USB-Schnittstellen eignen sich zum Aufladen von Mobilgeräten und bieten eine Geschwindigkeit von bis zu 5 Gbit/s. An der Thunderbolt Station ist außerdem eine Thunderbolt-Schnittstelle, um das Signal durchzuschleifen und weitere Geräte anzuschließen.
Online VJ Mixer – Onyx
the open-source and platform independent VJ Tool Onyx is developed by
Daniel Hai www.onyx-vj.com
Stefano Cottafavi www.stefanocottafavi.com
Bruce Lane www.batchass.fr
More info and download to installs on your computer (mac,windows,linux) on www.onyx-vj.com.
a videopong enhanced Version to install on your computer with full features will be also available soon…
Multi-Format Live Video Switcher
Volle Unterstützung – nicht nur für Videosignale von Kameras,
sondern auch für Computerausgänge – in einer Fülle von Auflösungen.
4 Eingänge (HDMI/RGB/Component)
3 Ausgänge (HDMI/RGB/Component/Composite+HDMI/RGB/Component + HDMI)
4:4:4 (Y/Pb/Pr)
10 bits *Output signal processing is 4:2:2/8-bit
HD und SD
HDCP Unterstützung
Multiviewer Monitorausgang
Gewicht: 3,4kg
Maße: 317(W) x 266(D) x 108(H) mm